Stay hydrated this year with a Sakinaw Water Bottle.  Available in the office for $15.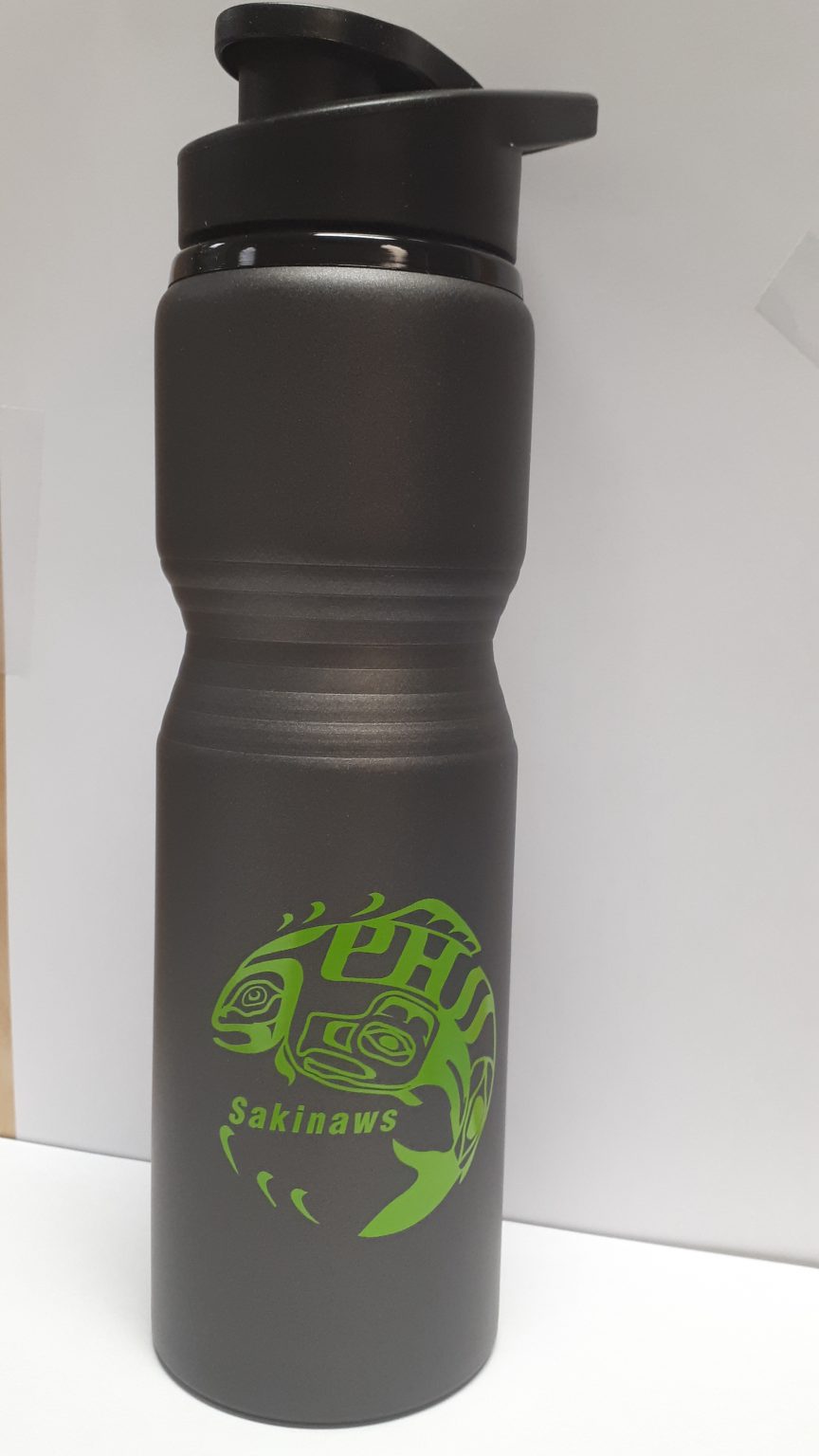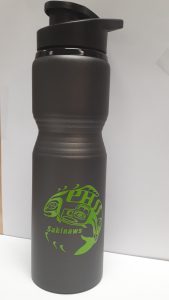 Take your next drink from your desk to your outdoor run with this travel-friendly design.
Screw-on lid with snap-open drink opening refreshes you without pesky spills and splashes.
Looped lid also gives you extra carrying options, whether by hand or hooked to your backpack.
Tall, generous capacity keeps you plenty refreshed without stopping for refills.
Fresh, lightweight aluminum body.
Holds 282 mL (28-oz).